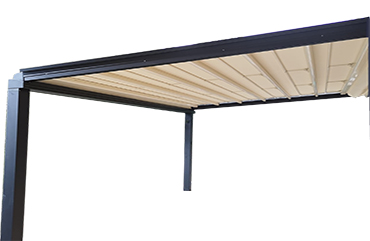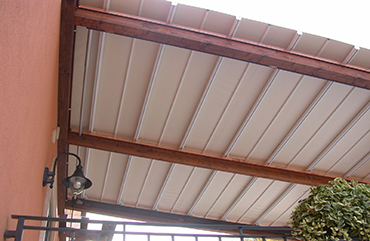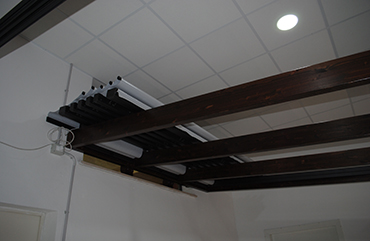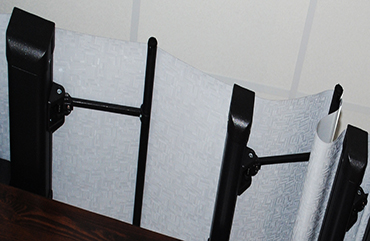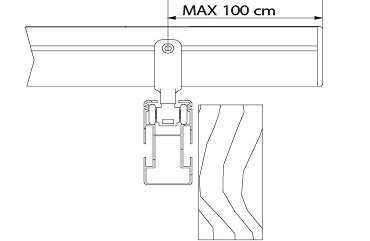 Openhouse TOP 200
Pack taking
La TOP it is an aluminum Pergola, with a modern and linear design, it is very versatile, simple to install, and of excellent quality. Particularly recommended for mounting on already existing structures where it is necessary to group the fabric on the upper part.
Entirely made of aluminum profiles painted in White 9010, Ivory 1013, Brown 8017 and Anthracite DR-703, with pre-tensioned darkening Precontraint pvc cover available in White Gray and Vanilla or pvc Valmex darkened embossing available in white, ivory and gray , Pvc Opatex.
the TOP 200 RECESSED can come out of the existing structure up to 100 cm per side ..
The TOP of a module can reach the maximum size of 5 meters in width and 6 meters in depth.
Single modules can be added side-by-side modules to cover large surfaces.
RECOMMENDED MINIMUM INCLINATION FOR A CORRECT OPERATION 7%.


Recommended maximum dimensions:

1 module:
Width cm 500
Projection 600 cm
2 modules:
Width 1000 cm
Projection 600 cm
3 modules:
Width cm 1500
Projection 600 cm

You can view the videos or download the pdf only if you are a registered user.
Awnings - Accessories for curtains - Wooden pergolas - Parasols - Garden furniture
TOP